The aluminum rod is known for offering a high degree of resistance to corrosion and weldability, making it popular for electrical goods manufacturers. Besides, the high strength rods can also be used in making aerospace applications. The corrosion-resilient aluminum round rods are ideally suited for marine applications because these are exposed to water all the time.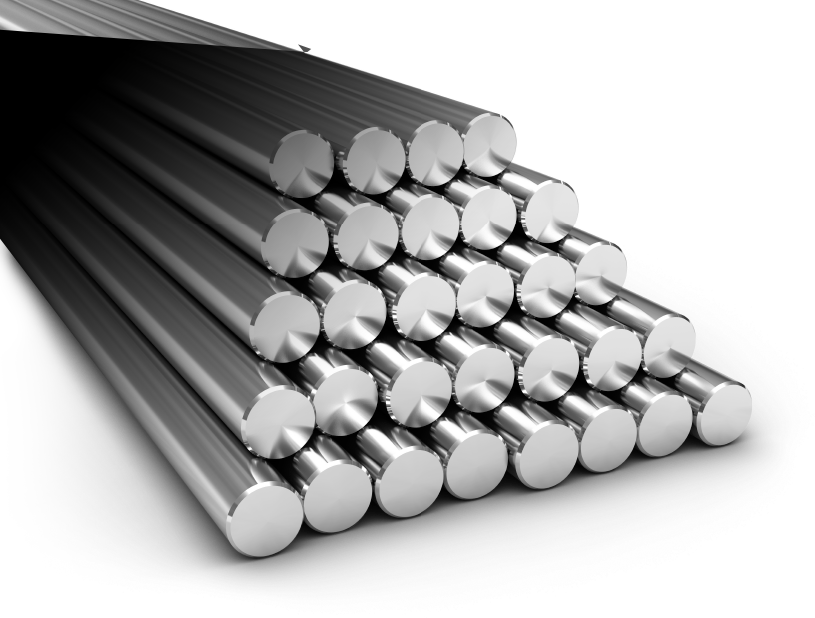 How is aluminum rod produced?
The aluminum rod and aluminum bar are made by various processes such as extrusion, and rolling and coiling. Using these processes, the aluminum is elongated to produce bar shaped or circular shaped pieces which can then be used for making different kinds of applications. So, you will find that equipment parts and machine components like screws, bolts and rivets are made using these aluminum bars and rods.
The aluminum wires are popularly used for electrical transmission purposes because of their non-corrosive nature and high conductivity. The main difference between the aluminum rod and bar is that the rod is typically circular in shape while the bar tends to be flat-shaped. The wires are capable of carrying electric current. So, aluminum bar or rod products are mainly used for electrical transmission lines. Incidentally, there is no other metal which can even compete with aluminum in this regard. It is the most cost-effective metal which can deliver electrical power. So, whether it is office buildings, equipments, transportation uses, or consumer durables, aluminum products are the most preferred.
How to get aluminum rod:
When you are looking for producers of aluminum rods, you need to choose your manufacturers carefully. They should be using high-end raw materials to produce these rods. The processes for producing the rod must be conducted under expert supervision. The manufacturers should also use only the latest and most advanced machinery to ensure that products last long. And most importantly, the manufacturers must make sure that products comply with international and domestic quality standards.
The aluminum rod continues to be in demand because the metal is super light in weight and almost a third of the weight of steel. So, aluminum is perfect for making automobiles as it can help to reduce the dead weight. Aluminum also gives a coating of oxide that is resistant to rusting. This feature is further improved through other treatments like lacquering and painting so that they last longer. Aluminum is also popular as a brilliant conductor of heat and light and its super light weight makes it perfect for light fittings. Being ductile and having a low melting point also works to its advantage. Therefore, aluminum can be conveniently molded.
These are some of the key benefits why aluminum products are preferred over other metals. Rods from aluminum are prepared through a rolling sheet method. Before buying aluminum rod from any manufacturer, it is advisable to read reviews about them beforehand. Going through buyer feedbacks can give you an insight on how dependable a company is and whether buying products from them is wise or not.
Also read: Reasons to Use the Aluminium Rod for Producing Electrical Goods