To use wiring for situations where high temperatures are involved, you must look into the wire's capability to handle such temperatures. Copper wires can be used in high temperature conditions but there is some damage which takes place which is usually not visible to us. To ensure that the wires can last longer and such damages are prevented, you can consider using wires which have some coating on them like the nickel copper wire. Usually the most common materials which are used for plating wires are nickel, silver and tin.
Why are PVC coated wires useful?
The PVC coated wire is also another example of a wire which is coated to make it resilient to very harsh weather conditions. These wires are suited for heating appliances, water and air installations. When you have PVC coating, you can prevent excessive heat loss. So, these PVC wires are better suited for all energy-efficient systems and they can successfully guard against short circuits or accidental burns.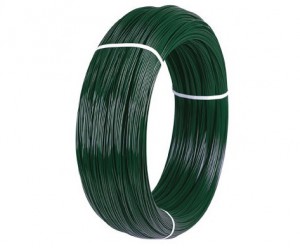 Why should you use the nickel copper wire?
Tin is perhaps the most extensively used material which can protect wires from very high temperatures. These wires coated with tin are known as tin coated cables and they can reduce the harmful effects of corrosion because of their higher resilience to oxidation. Nickel plating is frequently used for wires as they can also guarantee excellent resistance to corrosion. Not only corrosion, resistance, nickel copper wire is also far more stable and durable regardless of the high temperatures it undergoes.
Nickel copper wire enjoys plating thickness of about 27% and this can offer protection for temperatures of 750 degrees Centigrade. Even for temperatures below 60 degrees Centigrade, this coating works just as fine. Nickel copper wire offers high resilient to alkaline elements and salt sprays.
Another advantage which works in favor of the nickel copper wire is that these wires are very easy to weld. It has great thermal conductivity and copper conductivity is enhanced even more when plated with this material. This makes this variety of copper wires very well suited for electrical appliances. They have become necessary for both producers of electrical goods and manufacturers. These high end wires are also useful as they can reduce high frequency losses, making them ideally suited for HP applications.
To produce the nickel copper wire, copper ore is used. This is then covered with the nickel plating to make it rust-proof. But, not all manufacturers of nickel copper wires are reliable. You must choose a manufacturer online only after being certain about its credentials. You may also consult buyer comments and feedbacks when buying their products. Getting referrals from family and friends is a good idea when it comes to identifying a trustworthy wire manufacturing company online. The bottom line is that you can only trust a company which offers high grade wires that are thoroughly tested for safety. While you may shop around for the best deals, it is wise to remember that finding the cheapest products should not be your prime concern. Your focus should be on finding the most reliable wires for the best prices.